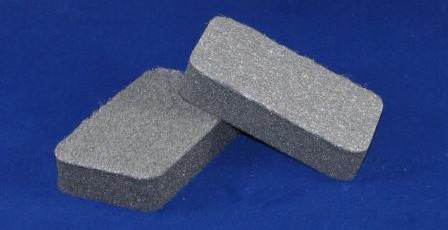 Our Unique Scratch-free Glass  Cleaners are designed to remove paint and other difficult to remove dirt from glass and tiles.
The tool is made from super fine high quality stainless steel wool. The steel wool layer is attached to a foam block about the size of a sanding block. They are sold in a 2-pack .
The display box contains 12 packs of 2 Glass Cleaners
Pricing
For a full price list or to become a registered Rolon Customer, please contact us.