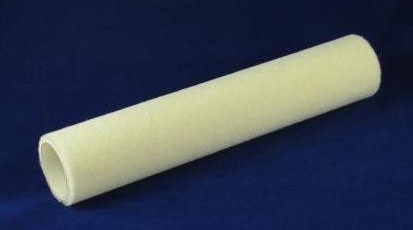 Gloss Velour Rollers With 4mm Nap
These Gloss Velour Rollers with 4mm nap are the modern high quality alternative to the mohair roller. Work the roller in and you have a lint free roller that gives you an excellent finish. No need to brush off. This roller  is a pressure release roller the same as the mohair type gloss rollers, .
Some painters will still brush the finish off with a very soft Purdy Syntox brush, depending on the requirements of the finish. But then you might use a 9 mm Micro stripe roller for a quicker result.
The rollers come in a range of sizes from 180mm to 460mm.
Pricing
For a full price list please contact us.
 180mm  Gloss Velour 4mm
230mm  Gloss Velour 4mm
270mm  Gloss Velour 4mm
460mm  Gloss Velour 4mm