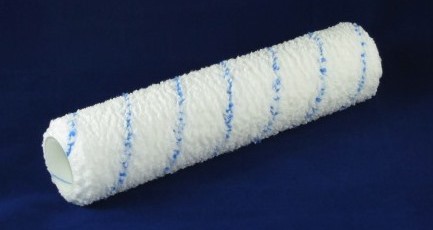 Microstripe Blue Roller 12 mm Nap
The Microstripe blue has a microfiber pile and gives a beautiful finish. The fabric slightly different then the Microstripe and it loads up more then the 9 mm fabric. This roller is similar to the Selleys -ICI Unilever Microfiber (11mm) but has a longer pile.
European paint is different than Australian paint. Here it is a very popular roller but not in Europe. We regret that the fabric may be discontinued. We hope that the alternative will fulfil the needs of the users of this fabric.
Pricing
For a full price list or to become a registered Rolon Customer, please contact us.
270mm Microstripe Blue Roller 12 mm Nap